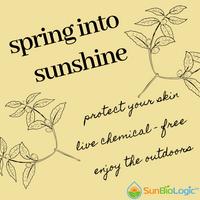 Packs of 3 Sticks are $33
Skin care fact: Zinc Oxide is the only chemical-free sunscreen ingredient that provides BROAD-SPECTRUM protection: it protects against both UVA and UVB rays.
UVA rays can cause skin damage and premature aging; UVB rays can cause sunburn. Both types can lead to skin cancer, so it's important to protect your skin from both.
Stock up now with our 3-packs: